Podcast: Play in new window | Download (Duration: 3:08:51 — 86.9MB)
BranDon (@Pro_Duecer) and Marc Fellhauer (@MarcFell) are here today!
RIP Money Man, Lions win, MSU's stupid loss, Aaron Carter on The Doctors, Gary Graff checks in, controlling Brett Kavanaugh's weiner, 'Hustlers' true story and Drew needs to act like he's 'been there before'.
MSU only has themselves to blame for losing to ASU. Once again, they've let Mike Clark down. ML Elrick got ratioed following an ill-timed tweet before State's loss to ASU.
Drew went to the B-52s, OMD & Berlin show Saturday night. He sat front row, but some people are saying he didn't know how to act. Pictures are below.
The Detroit Lions are still undefeated following a penalty-filled game against the LA Chargers. Thanks to MyBookie (use promo code: Drew), Marc won some coin on the game. Does Boltman even care about the Chargers anymore?
The Black Crowes drummer, Steve Gorman, will join us Wednesday. Is Chris Robinson the worst person in rock to work with or is it his brother?
Gary Graff checks in to discuss the passing of Eddie Money, Kid Rock at Pine Knob, new music from The Who and to brag about Beatles memorabilia that Drew doesn't own.
Update: ML Elrick can NOT discuss his tweet on the phone… partially because of hockey (yeah right) and partially because the Red Shovel Network is the enemy.
Antonio Brown is in trouble AGAIN. This time for stiffing the media after the victory over the Dolphins. The Patriot Way! AB also allegedly rejected a $2 million settlement with his accuser. Tomorrow she is meeting with that famous American investigating unit… the NFL.
The Miami Dolphins are purposely tanking. One former NFL player is awfully angry at the Miami management… hope he doesn't kill them.
The 'failing' New York Times has a new article on Brett Kavanaugh. His penis seems to succumb to peer pressure. Brett's crazy dorm parties sound like DareDorm.com.
Drew is demanding a forensic accountant on all of Christine Blasey Ford's money raised on various GoFundMe pages.
Prince Andrew tried to booty call Courtney Love and got turned down, unlike the homeless Wendy's guy. Some of Jeffrey Epstein's former girlfriends share some information about his weird behavior.
Roop-Raj-syndrome hits Portland as their broadcast MUST address a single troll who doesn't like high-waisted pants.
Aaron Carter is 'on AIDS' and his appearance on The Doctors is nothing short of comical. He still has some big dates coming up, including Sniggily Wiggily's.
Casey Viner is "crestfallen" after only getting 15 months for ordering a swatting that led to the death of 28-year-old Andrew Finch.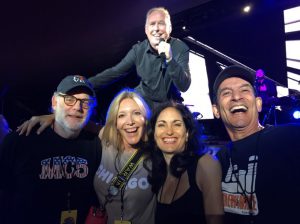 OMG! It's an OMD photo bomb.