Podcast: Play in new window | Download (Duration: 2:21:45 — 81.6MB)
Trudi Daniels (@TrudiDan) and Marc Fellhauer (@MarcFell) today!
Drew's becoming an adult, a talk with Jeffrey Felix about OJ nailing Kris Jenner, RIP Bill Buckner & Bart Starr, Gary Graff checks in, Dan Gilbert hospitalized, Alec Baldwin live, MLK's FBI file and Drew goes on a field trip.
We're having a Red Shovel Network Memorial Day BBQ & Drew's trip to Holiday Market to pick up supplies was such a hassle that it required a call to a pickle consultant.
Listener Dan Evans sent in a bunch of classic Drew & Mike bits & is close to finding the original Dustin Diamond appearance on terrestrial.
Drew has been watching more informative murder porn on ID; this time involving a wholesome family that engages in 'honor killings'.
Not a sports podcast, but the Stanley Cup Finals start today with the Blues vs. Bruins. Drew is rooting for the Bruins since the Blues opted to use Gloria for the entrance music.
Mr. Big Stuff Gary Graff is calling the studio straight from Movement to talk about The Who, Bob Seger & his event with Fran Belkin live from Third Man Records.
Hurry to get your tickets to a "hilarious conversation" with Alec Baldwin before they sell out quicker than an evening with the Clintons.
Radio Buzzboard has taken a break from crapping on the podcast & has started spreading the love around elsewhere.
OJ entered the news as it was revealed by Norman Pardo that Juice nailed Kris Jenner in a hospital so hard she had to go to the ER to get some stitches.
We're calling the author of Guarding The Juice & best friend to OJ Simpson, Jeffrey Felix to talk about Norman Pardo's claims that the Juice nailed Kris Kardashian so hard she needed stitches.
A Memorial Day Boner line montage covers a wide variety of topics. Be sure to call or text (209)-66-BONER to keep the line hard.
Dan Gilbert was hospitalized with stroke like symptoms. SIST: He's at Beaumont, so in case there was any doubt, it's a great hospital.
Drew can't get any money for his basement flooding, but Harvey Weinstein's rape insurance is ready to pay a $44M settlement.
If it hasn't already, GoFundMe has jumped the shark with Martin Scorsese's daughter asking for money for her displaced pets.
Scott Pelley claims he was fired from CBS for complaining about the 'hostile' work environment presumably because they were mad at his ratings.
MLK Jr. allegedly had quite the extensive team photo & a few unfortunate sexual misconduct allegations that were documented by the FBI. SIST: Hopefully we still get MLK day off.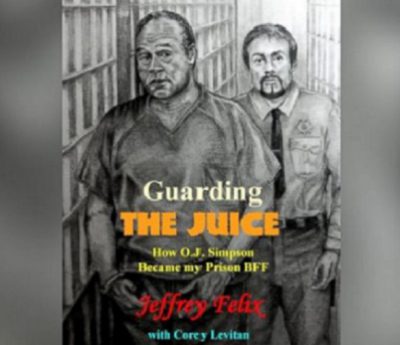 National Book Award winner for 2018… or not. ©Jeffrey Felix