Podcast: Play in new window | Download (Duration: 2:09:29 — 74.5MB)
Trudi Daniels (@TrudiDan) & Marc Fellhauer (@MarcFell) are here today!
Congressman Chicken isn't funny, Teen Mom dog killer, Scientology's ship is stopped, Robert Kraft likes butt play, Gary Graff checks in, racist promposals are a thing, reviewing the Billboard dance awards and Drew discovers a deconstructed M&M.
Game of Thrones Larry King ended up scoring us 20K views on Facebook Live. Be sure to check out the show on Facebook & like & share the video!
Drew stumbles onto a crazy new candy idea that involves mixing Denny's peanuts with the chocolate bar that Denny leaves for Trudi each week.
Not only did Miggy's BitBits go under but Miguel's hands off approach in the food business may have also tanked Jose Altuve's Champs cereal.
Fieger's new edgy 'F' them commercial got censored for TV.
William Barr, who is separated at birth with Elton John, got mocked by a congressman eating KFC & somehow it ended up being racist.
Nobody ever seems to report flooding in their house when they sell it, but somehow nearly every house Drew has bought ends up with water in the basement.
Mr. Big Stuff Gary Graff calls the studio to talk about the passing of Russ Gibb, Woodstock 50 being in peril and some new music releases.
Breaking News: Robert Kraft allegedly likes his buttholio played with a little bit while he's being worked on at massage parlors.
A listener wrote in to clarify which professionals should be referred to as 'doctor' & which ones are blow hards.
Trudi managed to lose her phone in the middle of a busy road on her way to the podcast & managed to pick it up out of the road on the way home.
3 years ago today Mike W. Clark announced the birth of the Drew & Mike Podcast, so we take some time to remember his various hairstyles, the photo booth that he insisted on taking headshots in & his Hugo Boss period.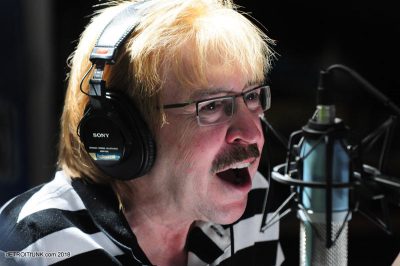 Happy anniversary Mike. We still miss you. ©dETROITfUNK.com