Podcast: Play in new window | Download (Duration: 2:28:46 — 85.6MB)
Trudi Daniels (@TrudiDan) & Marc Fellhauer (@MarcFell) are here today!
Pauly Shore & Michael Imperioli join us, RIP Russ Gibb, Joe Theismann cedes #7, revisiting Mike Clark's lusting for Rosalyn Carter, ice cube suppositories and Drew vs. Wikipedia & Twitter.
Drew has no problem with Maz & Righteous Rick doing a show on Red Shovel Networks, as long as it's not recorded in the main studio. Plus a listener comes up with a great name for Tom's hypothetical new show.
The podcast gets no respect. This time it's the Joe Theismann story that we broke that nobody will give us credit for. Even though she was only a bandwagon fan, Trudi ended up hating Joe Theismann when he lost Superbowl XVII.
Gram Parsons overdosed on heroin & the attempted resuscitation involved an ice cube suppository. Cubed not crushed.
It's been tremendously wet lately, at least from the standpoint of water, but it doesn't seem like there is anything anyone can do about basements flooding.
Teen Mom Jenelle's loser husband David Eason continues his streak as a turd by shooting the family dog after it nipped his 2-year-old in the face. Drew demonstrates how much Maggs hates kisses.
Pauly Shore calls the studio to plug his upcoming gig at the Magic Bag May 18th, appearance at Motor City Comic Con & to talk about his new video podcast.
Michael Imperioli from the Sopranos calls the show to talk about the show & his upcoming appearance at the Andiamo Celebrity Showroom.
If you're going to ask Steve Perry how he feel about the haters who claim Journey is corporate rock, you better have at least a whole Jackson free cause it's a long tearful story.
Felipe Lopez was supposed to be the Dominican Michael Jordan, but ended up as a media punching bag when he didn't demonstrate perfection.
Fairground Attractions found Mr. Methane causing a freak show audience to evacuate the big tent after the fartíst played a few killer solos.
Remembering the time Mike Clark declared that Rosalynn Carter was hot & he wanted to see her nude… and then pulled a massive 360.
Lala Kent deleted every image of her fiancé Randall Emmett after Fofty Cent trolled Randall into paying him back the $1M he borrowed.
The loser who shot up classes at UNC Charlotte is visually separated at birth with Kevin Cronin, make-up free Gene Simmons and Andre the Normal.
Who does Drew have to blow to get a checkmark on Twitter or an 'American Radio Personality' designation on Google?
At the risk of losing another 20 podcast listeners, Righteous Rick sends an update with pictures of the cash he got for Aaron's dick pics.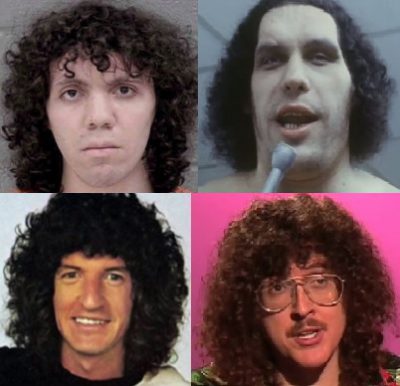 Separated at birth
©Various Sources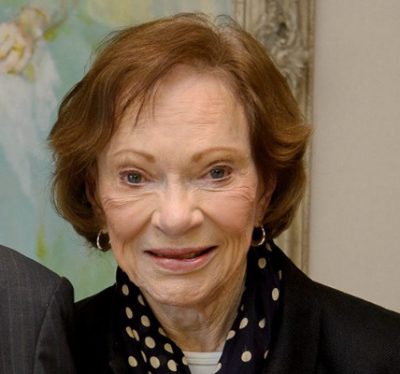 Hot or not?
©Wikimedia Commons