Podcast: Play in new window | Download (Duration: 2:16:21 — 78.5MB)
Tom Mazawey (@TomMazawey) & Marc Fellhauer (@MarcFell) are here today!
R Kelly's out & about to go back in, Un's assistant will be killed, Brandon Lee is so deep, Bachelor home visits, Boyce Avenue, BranDon's loose connection to news stories and Maz daydreams about his high school crush, Art.
The internet is calling for Robert Kraft to sell the Patriots after being charged with two simple misdemeanors.
What was the moment that PornHub took over for SI & Playboy in Maz's life? Tom has a strong microfiche of a girl from high school that ended his best friendship with Art. Tom found Art to be very attractive too.
Kim Jung Un's assistant missed his cue & went flying up the carpet to catch up to the Unster. There's no way he makes it back to North Korea.
Chrysler is putting $4.5B into a Detroit based plant. Is Rashida Tlaib ok with this or is it another Shinola in her mind?
BranDon was able to get some inside info on the giant fire at USF US Farathane in Auburn Hills where his dad works!
A fire in Imlay City was devastating to the community, but reminded BranDon of one of his old hook-up spots.
There is no convincing the internet that Gaga & Bradley aren't getting it on. Now Bradley's ex-wife gets dragged into the story. Remember when he was the Elephant man & looked nothing like him?
Jordyn Woods has been blackballed from the Kardashian camp after getting it on with Tristan Thompson.
Rob Kardashian has settled his custody battle with Blac Chyna & can now resume being a load even though he has to pay child support.
Rock n' Roll McDonald's was the first place R. Kelly headed to after having his $100K bail was posted by some 47-year-old chick who is a huge fan. We get ahold of Valencia who put up the funds but she doesn't have much to say.
Progress on Maz's pool has stalled.
The hunt for the Debbie that Maz remembers so fondly finally comes to an end when Marc finds her daughter & a number for her hot brother.
The quantity of pedophiles in the Catholic Church is astonishing & the quantity of pedophiles in the world is depressing.
Maz-sequiturs- Maz has some issues with LeBron complaining after not playing defense, Madelyn Wise went crazy on Crashing, Maz navigates the new tax laws & Wonderama was a wonderful show from Maz's childhood.
This Week In Soft Rock: 80′ Billy Joel wins album of the year, 81′ Paul McCartney & Stevie Wonder record Ebony & Ivory, 83′ Hall & Oates play at the Park West in Chicago, 97′ James Brown asked the host of a TV talk show to marry him, 16′ Elton John played outside the Tower Records building, 19′ R. Kelly is facing 15 to life.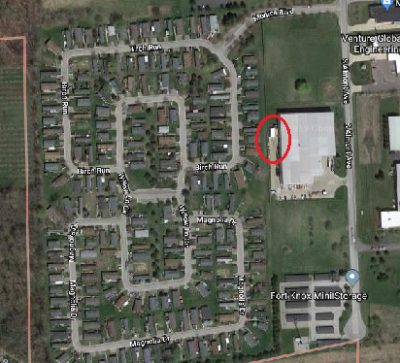 BranDon's been there. ©Google Maps