Podcast: Play in new window | Download (Duration: 2:16:21 — 78.5MB)
Trudi Daniels (@TrudiDan) & Marc Fellhauer (@MarcFell) are here today!
Joe Biden has no money & 1 endorsement, Happy Anniversary Donald Sterling, Righteous Rick photoshop contest, Avengers: Endgame porn searches, Drew tries to Fake a Vacation and Maz gets busted lying.
Although it may look like a Cameo, Jordan Poole gave a completely unprompted shoutout to Drew after he broke the news about him heading to the NBA.
Blac Chyna is going to Harvard (Update: maybe not) & Kim K is about to become a lawyer with no degree.
Aunt Becky's defense in the College Admissions Scandal is "it's crazy, I didn't know I couldn't do that."
It's Rock & Roll Hall of Fame weekend & this year's HBO production is looking pretty good with Stevie Nicks & Harry Styles.
Somebody is alleging that Maz never washes any cars, so the idea that he could've lost his ring doing that was absurd.
Steven Gabbara is on hold to discuss the allegations that Maz has never washed a car & we end up patching in Maz for an awkward conference call about his lies.
The street fighting Easter Bunny that curb stomped a shirtless dude is surprisingly wanted in New Jersey.
Joe Biden officially announced his intentions to run for President in 2020… slow down. He has zero money, but the unwanted endorsement of Michael Avenatti.
After Aziz Ansari got busted for whipping out 'the claw' he just kind of vanished. Except for tonight at Caesars Windsor.
People are driving from all around to see the cardboard house that got obliterated by a semi-truck in Macomb county.
We attempt to add to the list of listeners that we've helped get out from under IRS debt. We also see how much we can get for Trudi's house of SKANK.
The Ilitch family claims no credit for the state of District Detroit & the lack of pretty watercolors.
Drew got forwarded a letter from a person in Spain requesting help with getting $10.5M of his money unfrozen, which leads us to find out Marc is a bit of an expert on country codes.
Turns out Big Magic Johnson ditched his gig with the Lakers after he got his feelings hurt when he found emails from Rob Pelinka criticizing his work as President of Basketball Operations.
Charlie Sheen, Mia Khalifa & Charlie from Lost have all joined the Cameo family. Rose McGowan also appears to have joined so she can do lost & found announcements.
Nobody ever had to say this before, but now it needs to be said after the fourth person has died this year. Turns out falling into the Grand Canyon can be lethal.
We call Fake-A-Vacation to try to establish Drew as a new client, but it turns out they have too much business & can't even fake that they're excited to talk to us.
Marc wants a pat on the back for not bringing his child to work today. Trudi on the other hand had no qualms about bringing in her BRAT.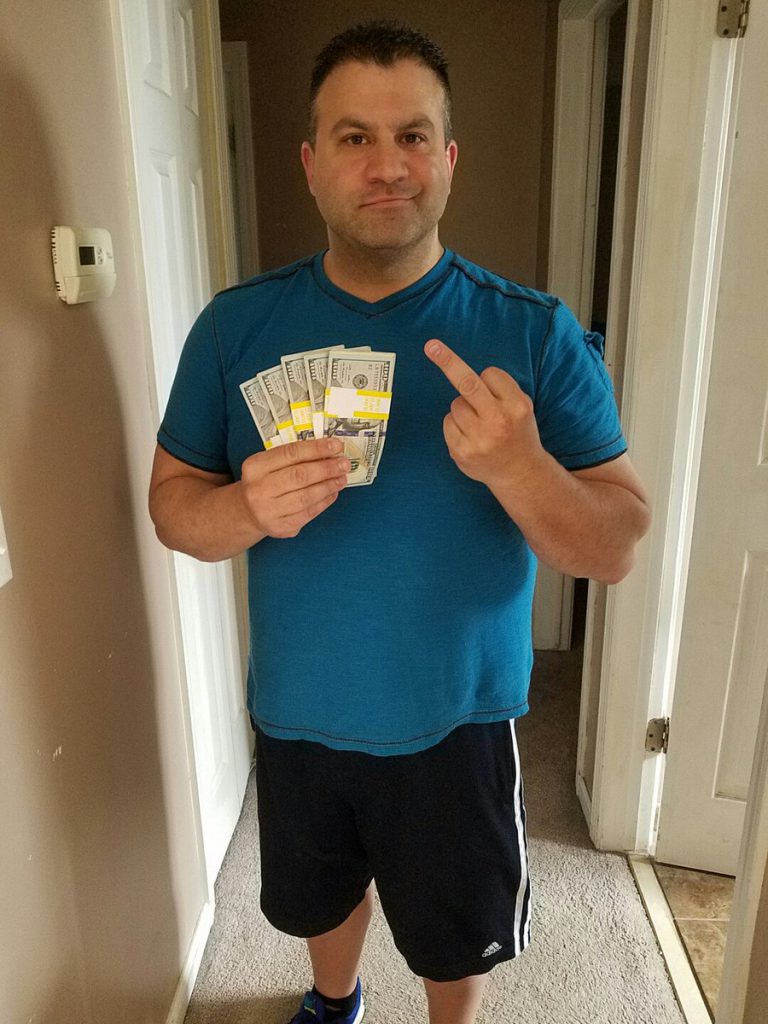 Photo shop this proud gloating man.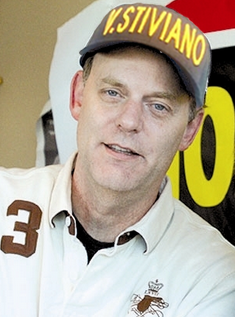 All the cool kids are wearing 'Vag wear'.