Podcast: Play in new window | Download (Duration: 2:33:18 — 88.2MB)
Tom Mazawey (@TomMazawey) & Marc Fellhauer (@MarcFell) are here today!
We demand Jordan Poole/Cameo credit, an Andy Dick exclusive, Jim Nantz loves Jim Nantz, David Crosby hates the Doors, HBO hates the LCA and Tom tells the longest story about his missing wedding ring.
The Red Shovel Network demands it's due for breaking the Jordan Poole Cameo story on Twitter last night.
Snoop Dogg got bored & decided to bring his talents to Cameo. Frank Stallone, Tony Hawk & Lou Holtz also decided to whore themselves out on the site.
Things That Should've Been Written Down: It's the 34th anniversary of New Coke! Jim Harbaugh is motivating car salesmen now.
Drew leaves a voicemail with Michael Spath to find out where he heard about the Jordan Poole story and if so, where from.
The enormous stress that the Silverdome roof deal has caused is still getting to Drew months later.
If you don't like Righteous Rick don't call into the Boner line to complain about him. Equal time laws compel us to hear him out.
What ever happened to the beautiful diverse neighborhoods around LCA & that amazing LED roof that we were promised?
Forever alone George Zimmerman claimed to have attended Liberty University. We call the university to fact check, but end up giving an operator way more information than she wanted.
65-year-old Clarise Gainey beat off a dude with a baseball bat after he tried to break into her car. Pi-yaw!
Longest Story Ever news: The saga of Maz's wedding ring comes to an end after he finally admits to taking it off in the Champion's Club while attacking the buffet.
Bill Gates brushed off his dance moves from the old Microsoft commercial with Steve Balmer to show off to the go-go-girls at the club.
Nic Cage's new ex-wife is demanding spousal support after a marriage that failed after 4 days. The whole ordeal has Nic so heartbroken that he's wrecking people's ears with some terrible karaoke.
Michael Spath gets back to us so that Drew can let him know about the news that HE broke about Jordan Poole creating a Cameo account.
BranDon unearths a conspiracy that Brian Austin Green is making Cameo videos for the same person over & over again.
Today in Soft Rock has been axed for an unapproved segment.
Drew's been reading Anthony Cumia's book. No one seemed to remember that Opie & Anthony did the XFL pregame show.
Andy Dick News: BranDon masterfully distracted us from calling Andy Dick for a long time, but we end up remembering & give Andy a call to talk about his Cameo career, the progress on his Chick-Fil-A franchise & Andy announces the sequel to Division III & offers Drew a part in it.
Red Shovel Network Breaking News: The University of Michigan has basically forced Jordan Poole to announce that he will be staying in the 2019 NBA draft.
Maz-Sequiturs: Maz was worried that somebody may have pilfered his SI Swimsuit edition, Cher has her own channel on Sirius for the month, 30 years ago today the Lions drafted Barry Sanders & Maddie got her phone.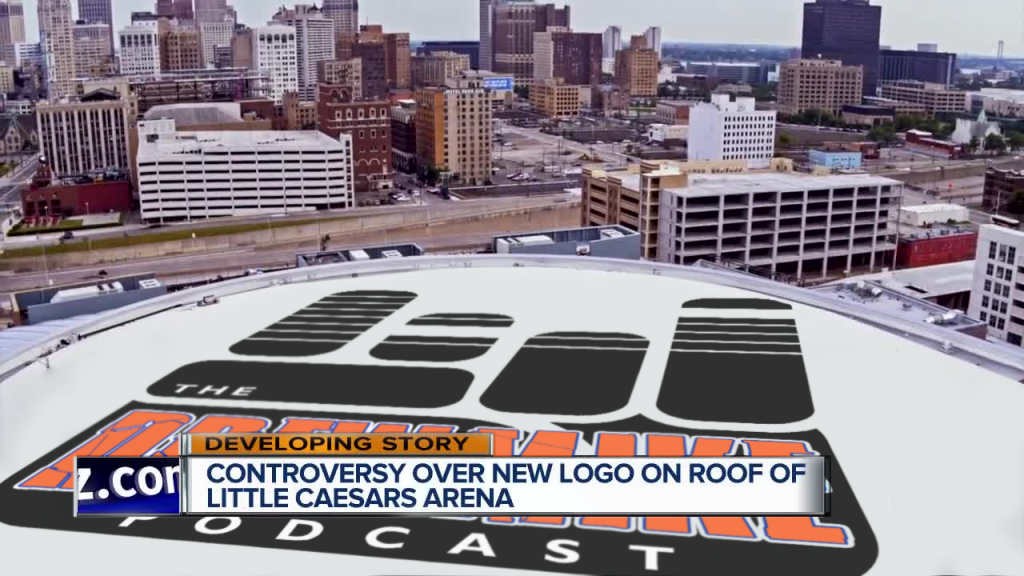 This is what LCA's roof is supposed to look like. ©Image Entertainment