Podcast: Play in new window | Download (Duration: 2:19:53 — 80.5MB)
Trudi Daniels (@TrudiDan) & Marc Fellhauer (@MarcFell) are here today!
Denny Laine from Wings & Moody Blues calls in, a Columbine 'fan' offs herself, Miguel Cabrera sued over candy, WNBA outrage, Time's most 'influential' people, Maz time vampires the Tigers game and Righteous Rick stops by to fight with the audience.
Sol Pais the Columbine fangirl that shutdown schools for half a million kids was found dead from an apparent suicide.
We're calling Rock & Roll Hall of Fame member Denny Laine (no relation) from The Moody Blues & Wings to talk about his upcoming show at The Magic Bag May 9th!
When you want to know how much your friend's house costs, but you don't want to ask, the polite thing to do is Zillow it.
Drew initially didn't get much of a reaction to his tire changing story, but after reaching out for some congratulations he is humbled by your kind words & ready to give a speech thanking those who contributed to this monumental feat.
Miguel Cabrera is getting sued for $750,000 after the candy company BitBits that he invested in abandoned shareholders once everyone realized they were basically just peanut M&M's.
Quick show meeting as the internet in Drew's house BLOWS & the A**hole drive is living up to its name.
Breanna Stewart has to supplement her WNBA income by playing overseas because she doesn't understand that she's playing in a charity league, not the NBA.
The cop cars in Laguna Beach put the American Flag in the logo & according to some people were triggered.
Even though she recused herself, Kim Foxx knows better than a grand jury about the Jussie Smollett case.
A lot of celebrities are checking in on the Notre Dame Cathedral fire as a way of bragging about going to France.
BranDon was sick the other day so the Boner line montage went a bit flaccid. Call or text (209)66-BONER to share your farts & more!
Righteous Rick is late for his 2:45 interview, but we're starting the egg timer anyways.
Tom Mazawey #MeToo'd the Champion's Club buffet at last night's Tigers game.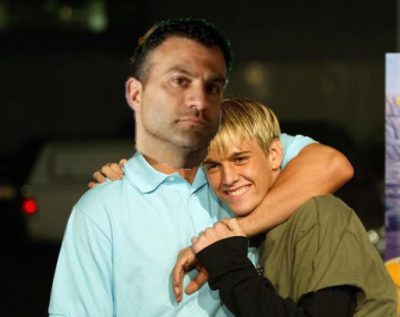 5 seconds later, Aaron had no pants on. ©Getty