Thanks to Matt Brazys who did in one day that we couldn't do in 4 years: write bios for us. 
Drew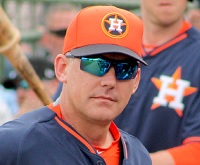 For Some Reason Not an American Radio Personality on Google
Phone: 209-662-6637
Drew Lane is a popular radio host currently broadcasting in Detroit, MI.  He reads 14 books a day and remembers a ridiculous amount of information about music and sports.  He is a fan of the Beatles and really enjoys when others cover Beatles songs. He won't pass up a chance to talk about playing baseball at Virginia Tech, where he was teammates with the great Franklin Stubbs. Some hobbies include watching COPS, wearing cop pants, shopping at 7-11, enjoying true crime shows, trying to get hot at the gym and globbing up. He is a fan of dogs and recently lost both of his canines to aids. Drew is so deeply committed to his work that he can often be found going upstairs to have a bowel movement during the show. He enjoys women with big tubes and had to swim nude in high school gym class.
Mike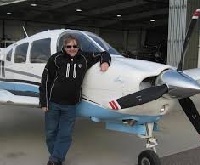 Mike Clark 1955-2018
Rest in peace, Plane Man. We miss you everyday.
Marc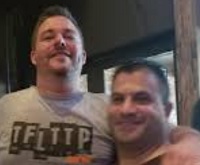 Skid Marq
Marc Fellhauer is a co-host who has had many jobs within the Detroit radio industry. He is always willing to take on more work to escape his home, which if full of women who run the house. He is a proud member of the U of M cult and for some reason likes Coldplay. His brother taught him the value of a dollar at a young age by making Marc pay for his own cable TV.  He enjoys movies, music and does a great John Travolta impression.  He will talk about Radiohead to the point of exhaustion if he is allowed to and does not have any interest in see the the classic movie, 'The Sandlot'.  He takes his appearance so serious that he requires lights on his trimmer because he apparently manscapes in the dark. He loves 'The Fall Guy' and loves playing FIFA mobile. Marc is the only known witness of the 'Berkley Hero' who cleans out the drain on his street.  He has been blocked by the Detroit Zoo and has nowhere near 33 steal.
Trudi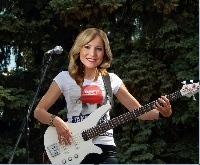 Trudi News, Grrrr
Trudi Daniels has been on many radio stations in many different markets. She has won many major awards that were voted on by listeners.  Her love of music was passed down from her father, who was in the famous band 'Mach 5'.  She has a soft spot in her heart for serial killers and finds many of them attractive.  She lives in a POS house that is trying to harm her and enjoys playing Billy Squire songs on her radio show.  Trudi is in amazing shape, especially since she seems to always be hungry and eating on the air. She often gets called out for 'Thanks for Listening to the Podcast' and holds her own very well on a show full of men.
BranDon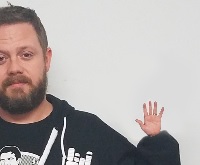 Small Hands
BranDon is a proud graduate of ITT Tech and has worked at many different radio stations throughout Michigan. He has an abundance of knowledge about both male and female porn stars. He and an his family are known to have big hearts. At a young age he even provided a place to live for a man lovingly known as 'Homeless Al', who taught Brandon how to urinate out a window. Like Drew, Brandon also recently lost a dog to the aids virus.  He is a big fan of heavy metal and paying off his student loans. He enjoys fantasy sports and getting served meals by a floating hand who delivers mystery food. He enjoys Speedy Rewards Points and had a truck catch fire in his driveway. He has serious intestinal issues that cause a great deal of flatulence and considers comedian Andy Dick a close friend.  He is almost a paid spokesman for 'Cameo'. Unfortunately he is a Millennial and is responsible for ruining many things.